One Day as a Tourist
My family came visiting several weeks ago and they brought a large group with them. By large, I mean 30-people-large. I joined them on the second day they were here, to Universal Studio Singapore. I've been there three times already so that was the fourth. At least with the new Transformers attraction in action, I didn't feel quite so guilty on spending $70 for a mini USS haha. Plus, there's nothing better than
being with your family, even a boring touristy spot could be amusing :D
Well, I was right. Transformers didn't disappoint me AT ALL! I rode the attraction twice, would be more if we had time. It was THAT good!! Me and my brother also tried the *
I think
* the main star of USS, the BattleStar. Ohh that was my first time. During my previous visits, I was chickened out. But I'm glad I tried it this time. Sooo freakin' damn cool.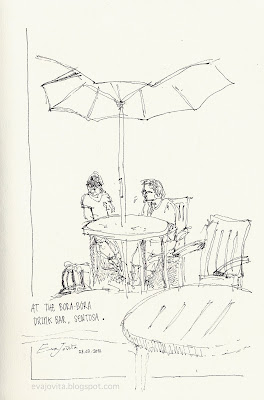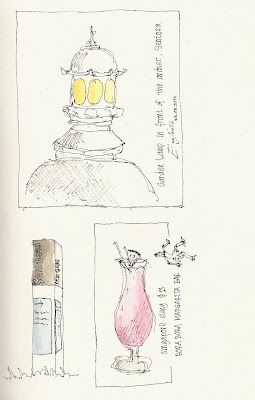 After USS, we watched "Songs of the Sea". Well, I watched this one many times as well. But I have a soft spot for this show. When I first came to Singapore, my mom accompanied me. Together we explored Singapore and we watched this show. Just the two of us. So yeah, it brought back this memory every time I watched it.
While waiting for the show to open, we went to a nearby bar, and I ended up order one large glass of Singapore Sling.